Our Board of Directors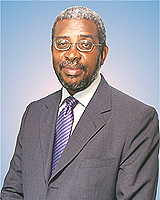 Olutola Mobolurin is the Chairman of NASD Board of Directors and the current Chairman of Capital Bancorp Limited. He is also the Group Managing Director of the Crusader Group. He holds a B.Sc. (Accounting and Finance) from State University of New York in Binghamton (1975) and an MBA from York University, Toronto (1977).
He was Senior Investment Executive at City Securities Limited in 1979 from where he joined Chase Merchant Bank Nigeria Limited and rose through the ranks to become Manager, Corporate Finance Division in 1988. He was also Deputy General Manager and Head, Corporate Finance at Continental Merchant Bank Nigeria Limited.
His transactional experience spans various markets and instruments and he has been involved in pioneering many financing structures in the Nigerian Financial Market, including the first floating rate Capital Market issue of Preference Shares and bonds as well as the first syndicated Equipment Lease Transaction.
He was appointed Chairman of the Bonds Sub-Committee of the Nigerian Securities and Exchange Commission's Capital Markets Committee, on the reactivation of the Bonds Market in 2000. He was the past President of the Chartered Institute of Stockbrokers from 2001 to 2003 and also served as an assessor/part-time member of the Investment and Securities Tribunal, from 2003 - 2006.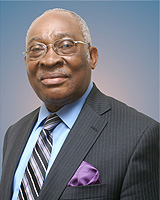 Chike Nwanze is Vice Chairman of the Board and Chairman, Disciplinary Committee of NASD Plc. He holds a Bachelor Degree in Business Administration and also an MBA in Financial Management. He has had diverse work experience in the oil and gas, banking, and stock broking sectors of the economy.
Prior to his current position, he worked in Shell, Houston Texas from 1969 to 1972 before returning to Nigeria to join Shell-BP Petroleum Development Company Nigeria. In 1975, he joined the Nigerian Bank for Commerce and Industry (now Bank of Industry) and ICON Limited (Merchant Bankers) as a General Manager.
He has participated in various workshops, seminars and executive programs at The Economic Development Institute of the World Bank; Industrial projects course and Amos Tuck school of Business Administration, USA. He is a fellow of the Institute of Directors, Fellow of the Economic Development Institute (F.E.D.I) and a Fellow of the Chartered Institute of Stockbrokers.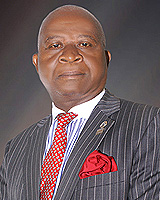 Oladipo Aina is the Managing Director & Chief Executive Officer of Signet Investment and Securities Limited. Oladipo Aina holds the following degrees - a B.Sc. (Economics) from the University of Ife (now Obafemi Awolowo University); an M.Sc. (Banking and Finance) from the University of Ibadan; and an M.Sc. (Corporate Governance and Finance) from Liverpool John Moore University.
He is an authorized Dealing Clerk of the Nigerian Stock Exchange, Fellow and immediate past president of the Chartered Institute of Stockbrokers; a former Director of the Central Securities Clearing System Limited (CSCS) a council member of The Nigerian Stock Exchange (NSE); and a fellow of the Institute of Directors, London.
He joined NAL Merchant Bank Limited (now Sterling Bank Plc) in 1980 and worked in the Bank International Department before his transfer to Nigerian Stockbrokers Ltd (NSL), a company managed by NAL. He headed NSL before joining Signet Investment and Securities Limited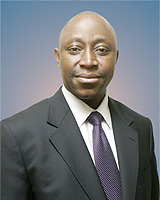 Ariyo Olushekun is the Chairman, Finance and General Purposes of NASD Plc. He is currently the President of the Chartered Institute of Stockbrokers and a member of the governing council. He holds an MBA (Marketing) from the University of Lagos as well as HND in Accountancy from Yaba College of Technology. Ariyo has several years of experience and active participation in various aspects of Investment Banking, eleven out of which were spent at Centre-Point Bank Plc.
He left Centre-Point in 1998 to establish and manage Capital Assets Limited, a leading Investment Banking outfit in Nigeria. He has packaged several financing arrangements for corporate bodies and governments at Federal, State and Local levels. In conjunction with others, he facilitated the establishment of the Nigerian chapter of The Investment Club Network (TICN), a worldwide organization with representation in 25 countries. He was also a Director of NSE Consult Limited, a subsidiary of The Nigerian Stock Exchange.
He is currently a member of the Business Support Group established by the Federal Government of Nigeria for the Nigerian Vision 2020 Project. He also serves on several committees of the Securities & Exchange Commission, The Nigerian Stock Exchange, Institute of Chartered Accountants of Nigeria and the Chartered Institute of Stockbrokers.
He served as the Director of Administration as well as the Chairman of the Technical Committee of the Association of Issuing Houses of Nigeria.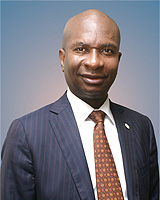 Kayode Falowo is the Managing Director/CEO of Greenwich Trust Limited, one of the leading Investment Banking firms in Nigeria. He is a Chartered Stockbroker with over 25 years post graduate experience and practice in Finance, Commercial and Investment Banking. He holds a B.Sc. (Hons) in Agricultural Engineering from the University of Ife (now Obafem Awolowo University), an MBA from the University of Benin and a Diploma in Information Management.
He has attended numerous workshops and seminars, which include the Chief Executive Programme at the Lagos Business School and Financial Analysis Training at the IESE Business School, Barcelona, Spain. He is an active member of numerous professional and industry associations.Kayode is a distinguished Fellow of the Chartered Institute of Stockbrokers and Association of Investment Advisers and Portfolio Managers, Vice President of the Nigerian-British Chamber of Commerce and Council Member of the Nigerian-Malaysian Chamber of Commerce & Industry.
Kayode is also a Member of the Lagos Chamber of Commerce &Industry, Nigerian-Indian Chamber of Commerce, Institute of Directors Nigeria, Institute of Management Consultants and Nigerian Institute of Management. He serves as a Member of the Central Organizing Committee of the Nigerian Economic Summit Group (NESG), Technical Committee of the Bureau of Public Enterprise (BPE), and Technical Committee of the National Council on Privatization and Bond Sub-Committee of the Securities & Exchange Commission (SEC).
He has in recent past, served as the Chairman, Association of Issuing Houses of Nigeria (AIHN), Member of National Bond Steering Committee, and Standard for Service and Disclosure Sub-Committee of the Capital Market Committee, Rules and Regulations Committee of the Nigerian Stock Exchange, National Essay Committee of the Nigerian Capital Market.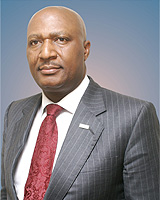 Abubakar Lawal is the Managing Director and Chief Executive Officer of GTI Capital Limited. His wealth of experience in Stock broking & Investment banking business spans over twenty years having worked for various companies including City Code Trust Limited and AL trade Securities Limited.
He joined the service of GTI Capital Limited in 1999 as the Managing Director and has been involved in packaging major ground breaking transactions in Capital Restructuring, Capital Raising, IPOs, New listings, Buyout, etc. in the capital markets. A fellow of the Chartered Institute of Stockbrokers ,Abubakar is a retired Council member of the Nigerian Stock Exchange.
He is an Associate member of Certified Pension Practitioner and a member of the National Institute of Marketing of Nigeria (ANIM). He currently serves on the board of Wema Bank Plc. He is also a Council member of the Chartered Institute of Stockbrokers of Nigeria and also an active member of the Institute of Directors.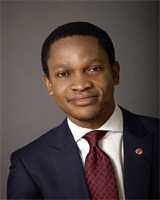 Samuel Nwanze is Chief Executive Officer at HH Capital and Chief Investment Officer of the Heirs Holdings Group.
Prior to joining Heirs Holdings, Samuel served as Group Treasurer with Bank PHB Plc, Lagos, Nigeria. He was responsible for the overall management of Treasury for the Bank PHB Group (including five banks and several non-bank subsidiaries) which included the restructuring of the trading desk, dealing in financial markets' money markets, bonds, treasury bills, BAs/CPs, and currencies, as well as liquidity management and capital discipline.
Before taking the role at Bank PHB, he served as the head of Financial Performance Management and Budgets in UBA. Samuel's path to joining UBA's management was preceded by a period at Platinum Bank where he served as Financial Controller before joining Standard Trust Bank (STB) team. At STB, he served as head of Performance Management and worked jointly as a member of the Assets & Liabilities Management Committee, and as part of the core team responsible for the STB-UBA merger.
Samuel has also worked on a number of projects and start-ups which span Nigeria's first credit bureau, an Insurance company, group shared services model, and the acquisition and set-up of various banks in Africa, as well as other projects in the US, UK and India. In addition to graduating best in class with a Masters in Finance and Management from Cranfield School of Management in London, Samuel's other key distinctions include the prestigious annual award, bestowed by the Association of Corporate Treasurers (ACT) of the United Kingdom.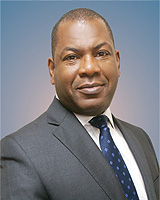 Bola Ajomale is the Managing Director of NASD. He is a highly versatile investment and financial adviser with over 20 years experience in the finance industry both locally and internationally. He trained as an accountant in Ernst & Young and as a stockbroker in City Securities Ltd where he headed Stockbroking operations.
He expanded his research and financial advisory skills at Agusto & Co where he was a Senior business consultant; he was Divisional Head, Corporate Finance and Syndications at MBC International Bank and later became the pioneer CEO of Associated Asset Managers Limited. His international exposure includes various project and investment advisory work at Manulife Financial and the Canada Pension Plan Investment Board.
He obtained a B.Sc. in Economics at the University of Leeds (UK), he is a Fellow of the Chartered Institute of Stockbrokers, and a Member of the Institute of Chartered Accountants of Nigeria. He has participated in capital market courses conducted by Euromoney (UK), the Canadian Securities Institute and the CFA Institute.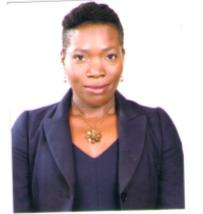 Oby Ugboma joined Chapel Hill Denham Group in July 2011 as the Chief Risk Officer – Executive Director and leader of a team spread across Risk Management, Compliance and Internal audit. She also sits on the Board of Chapel Hill Denham Securities Limited. Prior to her current position, she worked with J.P. Morgan, Investors, London from October 2007 to June 2011 as Executive Director and Head of EMEA FMP Risk Management and Vice-president, EMEA Compliance. She worked with HSBC Bank Plc, London in various positions: Sales and Relationship Manager, Corporate and Commercial; Manager, Credit & Risk and Branch Manager between 1999 and 2005. She also had a stint with Deloitte & Touche, London as Trainee Chartered Accountant within audit and financial services functions from August 1998 to August 1999 She holds a B.Sc. (Hons.) Biotechnology from the Imperial College of Science and Technology in 1998 and a B.Sc in Financial Services from the UMIT (UK) in 2002. She is a Fellow of the Chartered Institute of Bankers of Nigeria and an Associate of the Institute of Financial services, UK.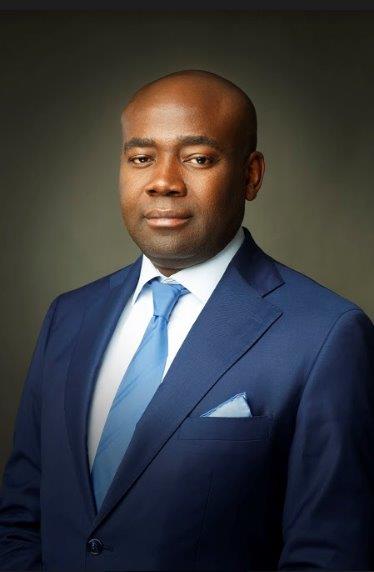 Mr. Aig-Imoukhuede has over 18 years' experience in the Financial Services Industry, spanning, Corporate Banking, Commercial Banking, Treasury and Private Banking. He joined Marina Securities Limited in 2007 as the Vice President, Wealth Management Group; he moved on to become the Director of Wealth Management and Business Development in 2011 and then Deputy Managing Director in 2014 in Coronation Securities Limited (formerly Marina Securities Stockbroking Services Limited). He is an Associate Member of the Institute of Directors (IoD) Nigeria. He holds a Bachelor of Science Degree in Business Studies from the University of Buckingham, UK.