Our People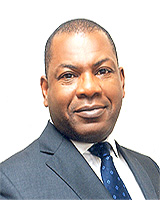 Bola is a highly versatile investment and financial adviser with over 20 years experience in the finance industry both locally and internationally. He trained as an accountant in Ernst & Young and as a stockbroker in City Securities Limited where he headed Stockbroking operations. He expanded his research and financial advisory skills at Agusto & Co where he was a Senior business consultant; at MBC International Bank, he was Divisional Head, Corporate Finance and Syndications and later became the pioneer CEO of Associated Asset Managers Limited. His international exposure includes various project and investment advisory work at Manulife Financial and the Canada Pension Plan Investment Board both in Canada. Bola read Economics at the University of Leeds (UK). He is a Fellow of the Chartered Institute of Stockbrokers, and a Member of the Institute of Chartered Accountants of Nigeria. He has participated in capital market courses conducted by Euromoney (UK), the Canadian Securities Institute and the CFA Institute. He is the Managing Director for the OTC initiative.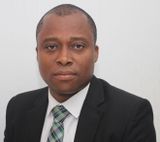 Kolawole Olusegun Jiboku is a professional with extensive experience with track records in Internal Audit and Investigation, Internal Control, Business Process Review, Corporate Governance and Finance. He holds a HND Certificate in Accountancy from the Federal Polytechnic, Ilaro, Ogun State. He started his career with Wapic Insurance Plc, an experience which spanned almost a decade, where he performed various roles including Head, Investment Unit, and Internal Auditor during which he audited various functions and operations, branches and subsidiaries of the company both in Nigeria and Ghana. While at Industrial and General Insurance Plc, he oversaw Foreign Treasury Management and was also a key member of the Management Accounting team. As the pioneer Internal Auditor, Kolawole joined NASD Plc to set up the Internal Audit function and nurtured it to a globally acceptable standard. Presently, he sits as the Head, Finance and Accounts in NASD Plc. He is an Associate Member of the Institute of Chartered Accountants of Nigeria (ICAN).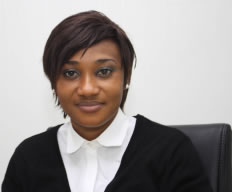 She was called to the Nigerian Bar in 2005 after graduating from the University of Benin and has over 7 years post call experience. She started her working career with the law firm of Jackson, Etti & Edu before moving to the capital market. She joined Meristem Securities Limited in 2008 and later on Investment One Financial Services Limited, gathering diverse experience in Corporate Finance, Trust, Company Secretarial and Human Resources. Jane is a Member of the Nigerian Bar Association and a student member of the Institute of Chartered Secretaries and Administrators of Nigeria.